A full-scale kitchen renovation in Boise is an excellent way to add accessible storage and create room for dining and entertaining while also potentially increasing a home's value! While a kitchen remodel offers lots of advantages for homeowners, it can still be a costly investment. However, you can contain those costs without sacrificing style and function if you consider carefully where to spend and what to save on your planned kitchen design for a Boise area home.
Invest in Quality Countertops for a Boise Home
When planning your new kitchen renovation in Boise, don't skimp on countertop materials! Low-quality laminate materials tend to peel away from their backing before too long, and especially when exposed to high humidity levels in a kitchen.
Some tile materials might also show scratches and food stains more easily than durable stone surfaces so your kitchen soon looks rundown and dirty. Invest in high-quality marble, quartz, or granite countertops for a Boise home, so they last longer and offer a clean and attractive surface for many years to come.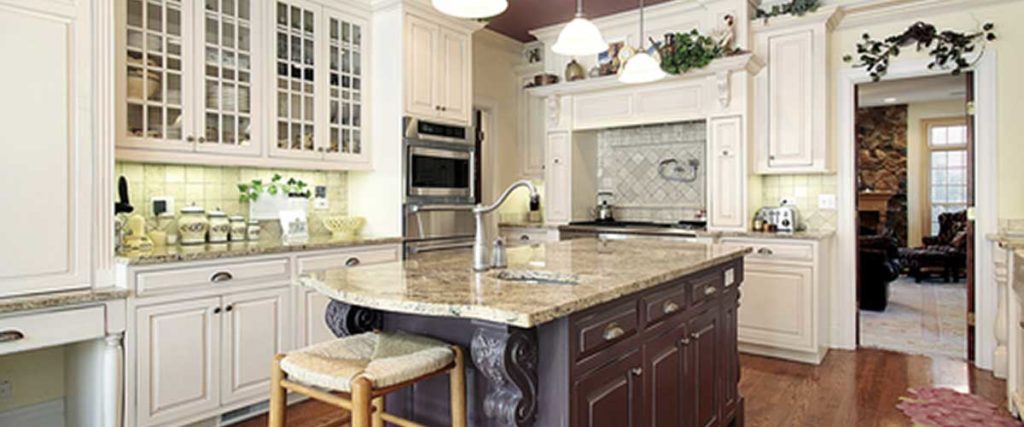 Choosing Cabinets for Your Boise Kitchen Renovation
Cabinetry takes up quite a bit of space in your kitchen, and lack of cupboard space is a bothersome problem for many families. When planning your kitchen renovation in Boise, ensure you invest in attractive, roomy cabinets that offer all the accessible storage you need.
If custom Boise kitchen cabinets are out of your budget, consider semi-custom cabinets, meaning factory-built cabinets with personalized features and details. A kitchen renovation contractor can also help you choose the best sizes and details for your storage needs in particular.
While store-bought cabinets are more attractive than ever before, consider carefully your needs for storage and a brand's overall appearance. If you don't need much-added storage and find manufactured cabinets in an attractive style you love, this can definitely trim your kitchen renovation costs, but be ready to invest in something beyond cheap, generic cabinetry like custom cabinetry for your new kitchen design.
You might also add some style to inexpensive cabinets by choosing oversized yet inexpensive hardware. Large door handles and drawer pulls provide contrast and added detailing, as do bold hinges and glass cabinet fronts. Strong paint color and under-cabinet lighting also add affordable style.
Save on Appliances for Your Kitchen Renovation in Boise
While many homeowners might assume that new appliances will add quite a bit to their Boise kitchen renovation costs, this is actually one area where you might save more money than expected! One consideration to keep in mind is if you really need oversized, commercial-grade appliances for your home and especially those with lots of added features that also add to their price.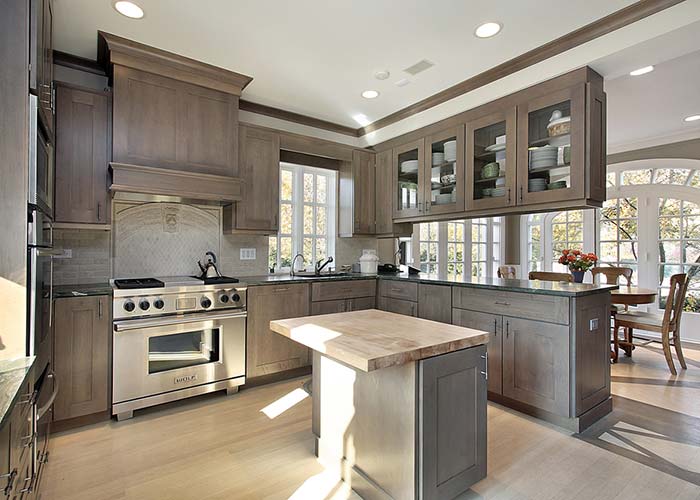 For example, a home's refrigerator should provide adequate storage for foodstuffs, but consider if you really need an overly deep and tall refrigerator. For some families, a large and expensive model might offer more room than necessary. A dishwasher with far too many wash cycle options than you'll ever need and a stovetop with more burners than necessary might also simply add to your kitchen renovation costs unnecessarily.
After carefully considering your needs, you might then shop for closeout sales, year-end sales, manufacturer's rebates, and other cost savings. Your kitchen renovation contractor in Boise might also offer some suggestions for saving on the cost of new appliances without sacrificing style or the space and functions you really need.
Flooring Options for a Kitchen Renovation in Boise
Kitchen flooring is not a place to cut corners when it comes to your expected budget! Note that the home's kitchen might be the one room everyone in the family uses every single day, without exception, so kitchen flooring must be tough and durable to withstand all that foot traffic as well as potential food stains and other damage.
Kitchen flooring in Boise homes also takes up quite a bit of room in the kitchen and might be more noticeable than you realize! While you might not need to invest in expensive stone floors, be cautious about choosing low-cost and low-quality laminate or tile floors. Invest in a high-quality, durable option, whatever your chosen flooring material, and ensure it's also easy to clean and maintain throughout the years.
Don't Forget Plumbing, Electrical, and Needed Repairs for Your Kitchen Renovation in Boise
Never cut corners on new plumbing, electrical, and needed repairs in the home but especially for a kitchen renovation in Boise! Outdated plumbing means an increased risk of corrosion and resultant water leaks and mold growth. Older electrical wiring might not support updated appliances and their power demands, leading to brownouts and added wear and tear on those appliances.
It's also vital that a homeowner invests in needed repairs before proceeding with a kitchen renovation. As an example, installing new, heavier appliances over worn and damaged subflooring might increase that damage, leading to costlier repairs down the road. To avoid more extensive repair work in coming years, invest in needed repairs and upgrades before starting a renovation.
Can You Save With a DIY Kitchen Renovation in Boise?
One common mistake homeowners make in an attempt to save money on a cutting edge kitchens is doing the work themselves! While this might be cheaper than hiring a professional, remember that kitchen remodeling contractors Boise ensure the work is done safely and according to local building codes. He or she will also be skilled at noting repairs and upgrades needed before work begins.
If you're planning a kitchen remodel, rather than managing the entire job yourself, note some tasks a homeowner can typically do on their own and which might then lower the kitchen remodel cost. For instance, check with your contractor about removing upper cabinets and pulling up the flooring on your own. Disposing of your current appliances yourself might also be cheaper than a disposal fee charged by your contractor.
A contractor might also have suggestions for containing costs for a kitchen renovation Boise. For instance, he or she might suggest you leave the room's footprint as is, so you don't need to move around cabinetry and choose appliances the same size as what you have currently, to reduce the need for new plumbing and electrical. In the end, you'll have a beautiful kitchen you love, but at a price, you can afford!